Plan Your Visit
Enjoy all we have to offer!
Pony Rides!
Children (under 100 lbs.) will love the gentle pony ride!
Hayrides!
Horse-drawn or by tractor, fun for the entire family!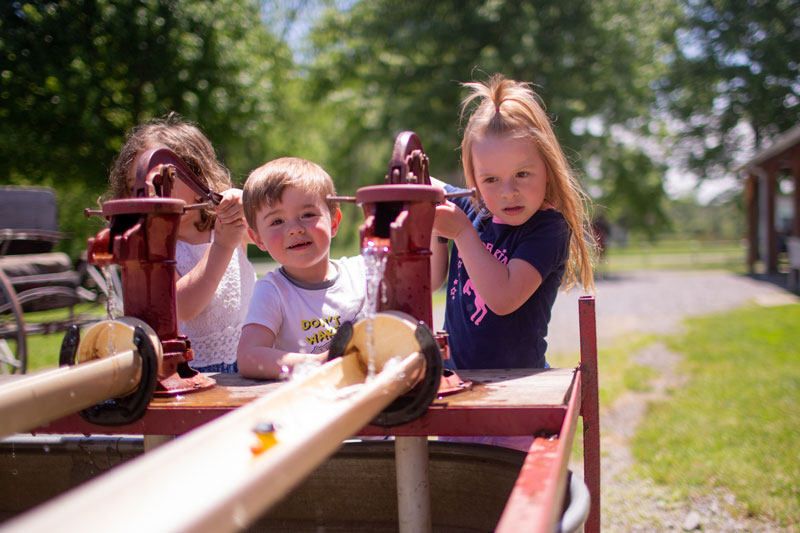 Duck Races!
Race your duck on a river of water to the finish!
Bouncepad!
Bounce to your heart's content – weather permitting.
Corn Pit
Jump right in! In the fall only.
Petting Animals
Hands on fun all over the farm!
Pumpkin Picking
Included in our fall fun admission.
Hug a Baby Goat
No 'kidding', these goats thrive on your attention!
Milk a Real Goat!
The farm dogs may show up for a taste too!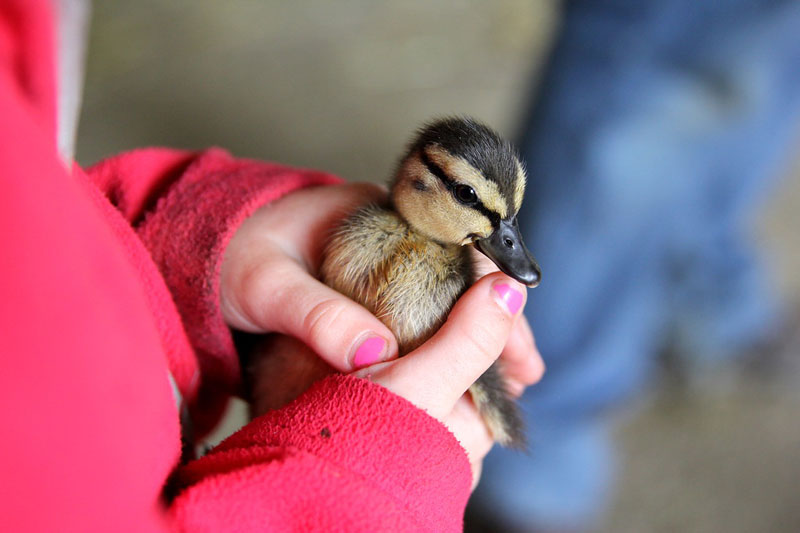 Hold Our Animals
All of our animals love to be petted and loved on.
Play With Vintage Toys
Farmer Pat builds toys for you year round!
Brush a Pony
Learn all about caring for animals!
Grind Corn
Try your hand at an old-fashioned grain grinder.
Basketball
The most fun an old grain bin can be!
Play Areas
Seasonal play structures to horse around on!
Season Passes now Available!
Kelkenberg Farm
9270 Wolcott Road
Clarence Center, NY 14032
(716) 741-4862
We are open for the season, wed-sunday! Follow along on social media for updates!
Regular hours are Wed-Fri 10-2, Weekends 10-4.  The farm will be closed for 1 week in July.  Pre-purchasing tickets is recommended to make sure you have a spot and speed up the check in process! Some special events require presale tickets only. The farm is open to full capacity.
A visit to the farm includes hands on visiting with all of the animals, a pony ride for kids, hayride for the family, bouncing on the jump pad (weather dependent) and other barnyard activities! Admission is required for all visitors ages 2 and older.
we have burgers, hot dogs, and roasted corn hot off our old fashioned, wood fired grill! Hours vary, reach out with questions!